In the top menu go to Marketing > Contacts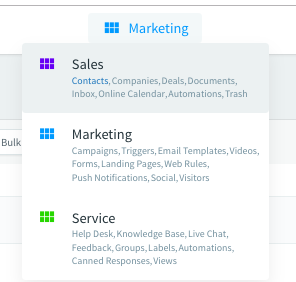 Here you'll see a list of contacts.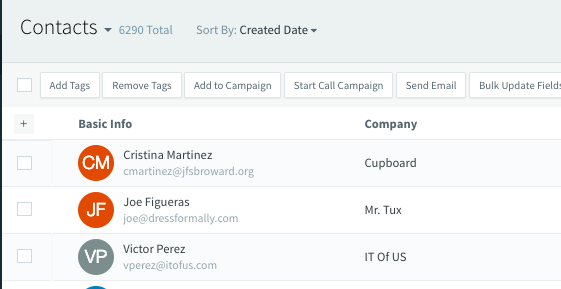 To find a specific contact, enter their name in the search bar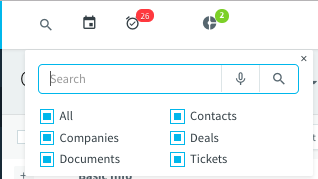 You may also use Filters from the right column to find categories of contacts by tag, city, or any of the fields in your contact record.  Remember that filters are cumulative so when starting a new search be sure to click Clear.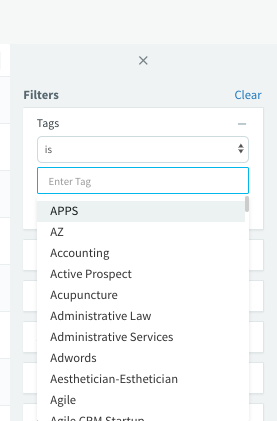 A single click on a contact listing will take you to their record.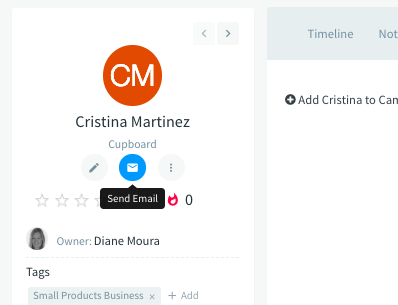 To send an email, click on the envelope icon.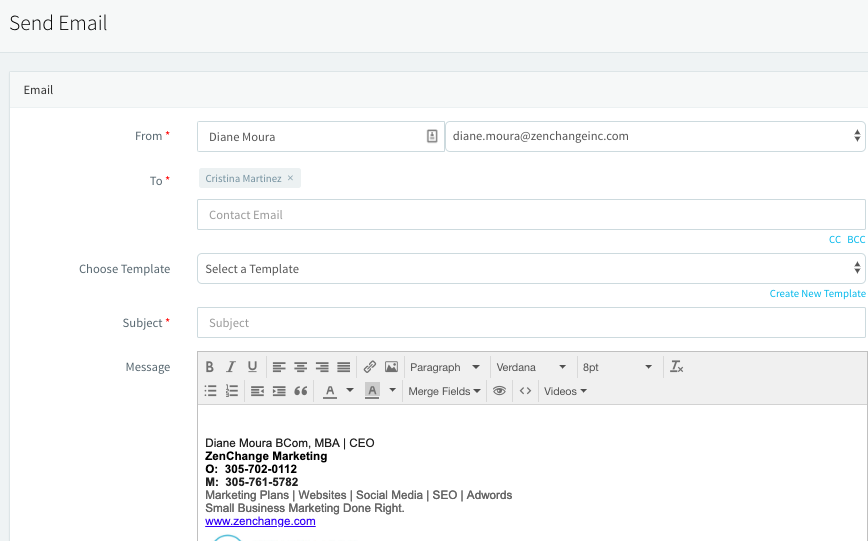 This will open an email window.  If you have created email templates you may select them here.  Otherwise just type your email as you normally would.  Opens and clicks will be tracked by Agile in the Timeline tab of the contact record.